Wow!  I can't believe that 2017 marks our 9th annual Tapping World Summit!
It seems like yesterday that The Tapping Solution launched its first one…
And we're excited about making 2017 the BEST Tapping World Summit ever!
They just get better every year. 😉
You know what makes our Tapping World Summits so popular?  It's because for 10 days out of the year, we bring in some of the TOP MINDS in the fields of EFT and personal development to guide you towards improving nearly every area of your life!
And it's all FREE!
Emotional Freedom Techniques, also known as EFT or simply "Tapping," has been clinically proven to provide relief from stress, anxiety, chronic pain, emotional problems, addictions, fears & phobias, PTSD (post-traumatic stress disorder), and so many other conditions.
Tapping is also a very effective tool for attracting abundance, losing weight, manifesting your goals & desires, healing relationships, and attaining inner peace.
If you are asking yourself, "What is EFT Tapping?" or "How can one technique do so much?" you need to check out our page on what is EFT Tapping and how you can start using it.
What Is the Tapping World Summit 2017?
February 27th, 2017 – March 8th, 2017
The Tapping World Summit 2017 is a Virtual Online Event presented by The Tapping Solution, and hosted by my sister Jessica Ortner.
This incredible online event is about providing you with a better understanding of Tapping, while expanding your consciousness to new levels in the areas of emotional freedom, physical health, abundance, overcoming mental barriers, and relief from traumas that you may be trying to let go of.
Over 2 million people have attended the previous eight Tapping World Summits, with attendance growing each year, and reaching over 600,000 just last year alone!
The event itself will run for 10 consecutive days from Monday, February 27th through Wednesday, March 8th featuring two 100% content-only presentations each day.
These free sessions are available for A FULL 24 HOURS after their initial broadcast.
The reason I structure the event this way is because I want everyone to be able to access this information, regardless of time zone or financial ability.
It's all available for FREE, with the option to purchase the recorded event sessions for you to listen to and tap along with as many times as you want.
I've got to tell you, some of these sessions from our Tapping World Summits are SO powerful, that I listen to some of them over 10 times!  They really are that good!
How to Register for the 2017 Tapping World Summit
REGISTRATION IS NOW OPEN!
.
Join 20 of the world's leading EFT Tapping Experts in this FREE Online 10-Day Event starting February 27th, 2017.
If you'd like to receive early notification through our mailing list, you can easily subscribe here.  When you do, you'll also get the first two chapters of The Tapping Solution book, and access to all 6 audio tracks of the "Tapping for Stress Relief" CD for FREE!
Tapping World Summit 2017 Pre-launch Content
Every year, I like to release several free videos & audios leading up to the Tapping World Summit because it gives you a tiny glimpse into the awesomeness that awaits you inside the full 10-day event.
Here is the schedule for this year's Tapping World Summit pre-launch.  Enjoy and please share!
9th Annual Tapping World Summit 2017 Schedule
Monday – February 27th
Day 1 – Taking Back Your Power: How to Release Negative Energy and Step Into Your Best Life
Nick Ortner – The Tapping Solution for Manifesting Your Greatest Self
Be inspired on:
What it means to manifest your greatest self, and how to show up as the person you are truly meant to be!
How to move from panic to peace.
How to create a new future without the stress, anxiety, depression, or overwhelm – all with a sense of peace and calm.
Dr. Dawson Church – Scientific Research: Inspiring Proof That Tapping is Changing the Physiology of Your Brain and Body
You'll learn all about:
What neuroplasticity is, and how Tapping contributes to it's positive benefits.
What's really happening in the brain and body when you're stimulating the tapping points.
That through epigenetics, Tapping gives you power over the way your genes will express themselves.
---
Tuesday – February 28th
Day 2 – Our True Strength: Creating Deep Inner and Outer Confidence
Jessica Ortner – Tapping Into Body Confidence: The Key to Unlocking Your Weight Loss Struggle
Get the skinny on:
A new way to approach weight loss and body confidence, discovering how to get real, lasting results.
How to tap on a craving to uncover the real reason why you might be having it in the first place.
How to create a relationship with your body that is loving and nurturing.
Margaret Lynch – Open Up to Your Own Magnificence: The Secrets to Feeling Strong and Confident
Move boldly forward to claim:
How you can begin to create an inner foundation of self-confidence, without having to achieve something first.
How to protect, nurture, and grow your self-confidence.
How to recognize when you're beating yourself up, and how to go through a powerful tapping process to transform those limiting beliefs.
---
Wednesday – March 1st

Day 3 – The Abundance Code: How to Create Financial and Emotional Freedom!
Dr. Paul Scheele – Feeling Abundant: Attract More Wealth and Prosperity Into Your Life!
Enjoy the richness of:
How to align your energy and your mind to attract more abundance.
The four keys to attract more abundance.
Why it is important for you to feel abundant, and how to tap into creating more flow in your life.
Alina Frank and Dr. Craig Weiner – Money Issues: Tapping to Overcome and Prevent Financial Strain in Your Relationship
Cuddle up with:
How to better communicate with your partner to overcome financial strains and fears around money.
The different money archetypes, and what may be impacting your limiting beliefs around money.
Tips and steps that a couple can take to more effectively clean up their money challenges.
---
Thursday – March 2nd

Day 4 – Building Resiliency: How to Move Forward During Difficult Times

Cheryl Richardson – Navigating Change: Embracing the Ups and Downs of Life Through Tapping
Find your way to explore:
Why it's so important to admit the truth and how to do that with Tapping.
The importance of recruiting your adult self or a trusted confident when you are being a scared child.
How to find peace and comfort in the discomfort, and why it's crucial for living your best life.
Brad Yates – Making Peace with The Past: From Resentment and Regret, to Forgiveness and Freedom
Gently warm up to learning:
How to use tapping to let go, so you can get on the path to forgiveness and freedom.
Why acceptance is such an important part of the tapping process of letting go.
Why we often want to hold on to what's familiar to us, even if it's painful.
---
Friday – March 3rd

Day 5 – Your Health: Re-Balancing the Body and Mind for Physical Healing

Nick Ortner – Breaking Free From Any Physical Pain, One Tap at a Time
Stand strong and embrace:
How to tap for finding relief from physical pain.
What questions to ask yourself to get to the root of your exact issue, freeing yourself of the pain tied to those emotions.
How to shift from a place of pain and desperation to one of hope, compassion, and love.
Dr. Kim D'Eramo – Mind-Body Medicine: Tapping to Overcome an Autoimmune Disorder
Listen to your body's wisdom to discover:
That emotions getting stuck in the body can flare up the nervous system, immune system, gastrointestinal system, and digestive system, creating an autoimmune disorder.
How to listen to your body's wisdom and understand what your body is trying to tell you when having a symptom.
That when you begin to allow yourself to live in our own ease, it changes what signals get sent to your DNA, shutting off the genes that create disease, and turning on the genes that make you healthy.
---
Saturday – March 4th

Day 6 – The Glue that Keeps You Stuck: How to Remove the Drama and Distractions From Your Life!

Jessica Ortner – Drama-Free Living: How to Let Go and Live the Life YOU Want
In this revealing interview, you'll learn:
How to discover the power that you have within you, so you no longer have to feel hijacked by drama.
The three patterns you and those around you may be running; Drama Seeker, Drama Shrinker, and Drama Fixer.
How to create a new relationship with yourself and others so you can manage conflict and drama from a place of feeling centered and confident.
Jennifer Partridge – Relationship Drama: Tapping to Get Clear on Honoring Your Needs
Embrace yourself to find out:
How your family dynamics play a role in how you respond to drama and the relationships in your adult life.
How to meet the needs of your inner child with tapping, and why that's so important for yourself.
How to give yourself the permission to open up your subconscious to the love that you deserve.
---
Sunday – March 5th

Day 7 – Hopeful Healing: How to Bring Love and Compassion to Your Body Through Its Toughest Times

Gwenn Bonnell – Understanding and Compassion: The Keys to Minimizing Pain and Unlocking Your Healing Potential
In this deeply informative interview, you'll gain:
A clear understanding on how to begin to tap so you can experience pain relief.
The perspective on why you may suppress your emotions and feelings and how that contributes to your pain.
Clarity between your everyday stress, and the discomfort that you feel in your body, and how to begin letting that go, for good.
Dr. Julie Schiffman  – From Diagnosis to Hope: Releasing the Tension and Stress of a Health Challenge
Honor the health of your own body and learn:
How receiving a diagnosis can impact your own recovery, and how tapping can neutralize that.
How to look for the metaphor within your own heath challenge.
Why it's so important to tap on the negative and validate the way you feel.
---
Monday – March 6th

Day 8 – What Makes You Tick: Understanding How You're Wired and How to Change Things

Carol Tuttle – Whose Energy Is It?  Using Tapping to Release Negative Energy from Others
Separate yourself to discover:
How to discern whether the energy you're feeling is your own, or if it belongs to someone else.
How to clear the energy that doesn't belong to you, and understand why it was never yours to carry.
How you can be compassionate without taking on someone else's stress and struggles.
Sue Beer – Breaking Free: Releasing Trauma, Big and Small
Feel the freedom of understanding:
That trauma is something that we all experience.
How to use tapping to release the grip of trauma so you can experience more ease moving forward.
The difference between a vow and a belief, and a tapping process to eliminate the vows and beliefs that are not supporting you.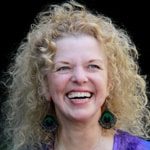 BONUS PRESENTATION:
Donna Eden – Your Body's Energies: What Happens Both In Your Brain and Your Body With Tapping
In this fascinating interview, with one of the world's leading experts in energy medicine, you will learn:
How she sees energy in the body and what she sees when someone is tapping.
That your body has nine different energy systems, and how you can work with them so that things don't throw you off.
That your body is protected by an aura and our planet is protected by its own aura as well.
---
Tuesday – March 7th

Day 9 –  A Better Tomorrow: How to Clear the Past, Eliminate Fears of the Present, and Pave the Way to a Better Future

Dr. Mary Ayers  – Paving the Way to Success: Clearing the Fear of Upcoming Events
Forge a new path to discovering:
Three different tapping approaches that will help create the future you desire with more ease.
A new way of tapping for people who have tried to push and self-motivate themselves and feel like they're constantly hitting a wall.
How tapping can support your visualization process so you can begin to create from a point of positive expectation.
Rick Wilkes – Learning to Navigate Life's Disappointments: Tapping to Get Unstuck and Take Back Your Enthusiasm
Invigorate yourself to move forward and learn:
How to bounce back from disappointments better than ever.
The three key triggers for disappointment and how to tap through each one.
How to tune in and listen to where the emotion is in your body and what its message is.
---
Wednesday – March 8th

Day 10 – Finding Your Center: Re-Balancing Your Body, Mind, and Spirit for Lasting Happiness and Fulfillment

Emma Roberts – The Power at Your Fingertips: Tapping for a Restful Night's Sleep
Drift away and relax into a state of understanding:
The power of starting where we are, giving your emotion a voice, and then getting clear on that emotion.
When it's your ideal time to incorporate tapping into your day to help you sleep better at night.
How to do a simple, yet powerful process with tapping called the movie technique.
Carol Look – Tapping into the Healing Power of Gratitude for a Magnificent Life
In this life-changing interview, you'll learn:
How to use tapping to easily experience all the benefits of gratitude to improve your mind, body, and spirit.
How tapping helps overcome the 4 common blocks that people have when they're trying to use gratitude on a regular basis.
The difference between stress and overwhelm and how they both interfere with your ability to access gratitude in your life.
---
Stay tuned!  More to come!
Until next time…
Keep Tapping!
Nick Ortner
---
The Tapping World Summit 2017 is a 10-day Virtual Online Event presented by The Tapping Solution, and hosted by New York Times bestselling authors, Nick Ortner and his sister Jessica Ortner.